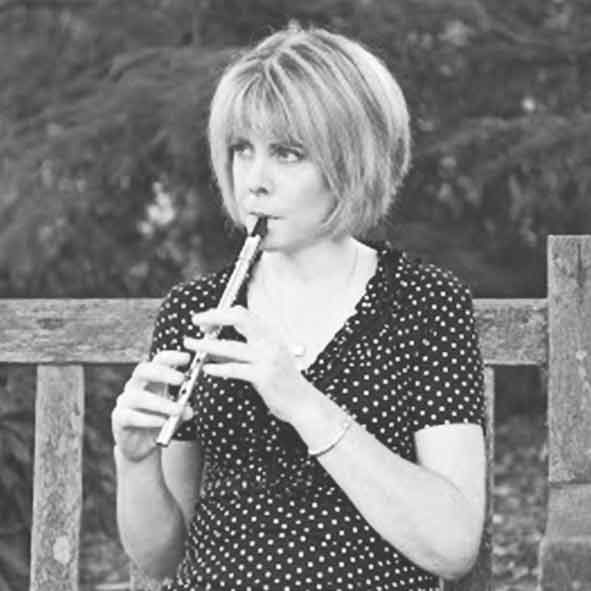 Born in Bedford, England to Irish parents, Kathleen began playing Irish music at age twelve.  Alongside her siblings, she took lessons from well-regarded music teacher Brendan Mulkere, from Co. Clare. Her father, Michael, played fiddle, accordion, and tin whistle. The Conneely home was always filled with music from records and live sessions with many visiting musicians.
Over the years, Kathleen has lived in hotbeds of Irish music including London, Dublin, Rhode Island, Boston, and Chicago. An accomplished music instructor, she has taught at some of the premier Irish music programs including the Boston College Irish Studies program, Gaelic Roots, Feile-Chois-Cuain, the Catskills Irish Arts Week, the Swannanoa Gathering, the O'Flaherty Irish Music Retreat, and many more.
In 2012, she released her first highly acclaimed solo tin whistle CD, The Coming of Spring, and in 2022 she collaborated with Sean Clohessy and John Coyne on the popular album, All Jokes Aside.
For more information about lesson packages and rates, click below.