Your Student Portal
Your lessons may be viewed and managed at: https://irishmusicinstitute.org/portal/
You may view your upcoming lessons, cancel, and reschedule them here. It is helpful to bookmark this page so you may return to it more easily in the future.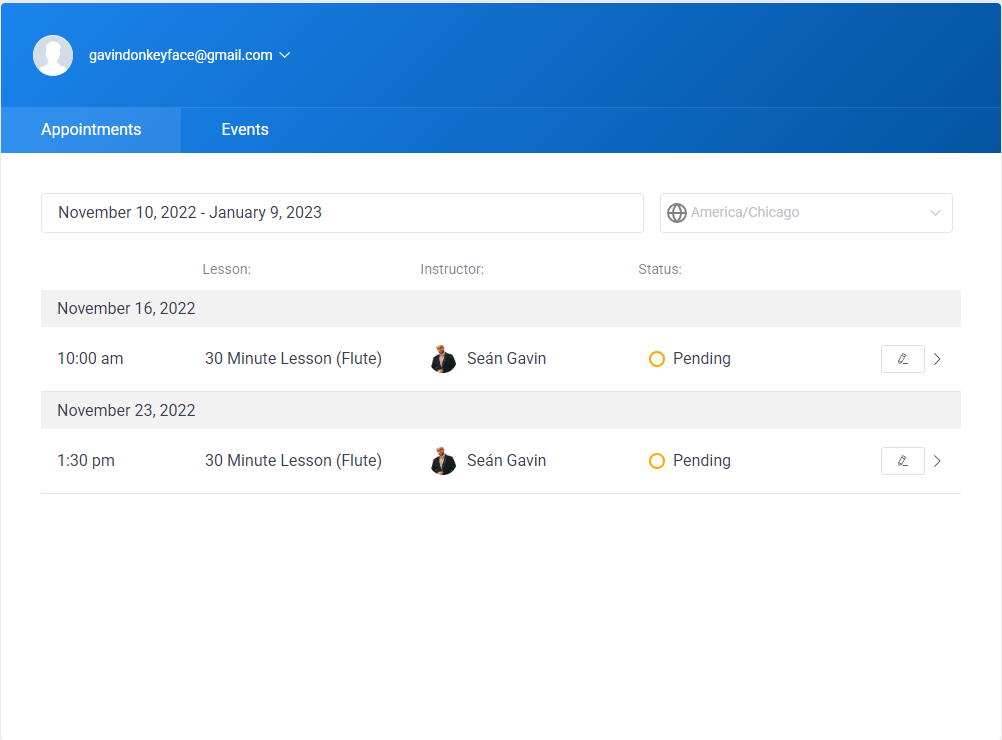 Rescheduling a Lesson
In order to reschedule a lesson, you will first have to cancel it. Navigate to the "pencil" icon on the lesson in question, and click it.

A window will pop up asking you to confirm. The instructor will be notified when you cancel the lesson.

You will now see that you have a lesson available for scheduling. Click on it, then click "Book" on the next page. You will now be able to select a new date and time for that lesson slot.