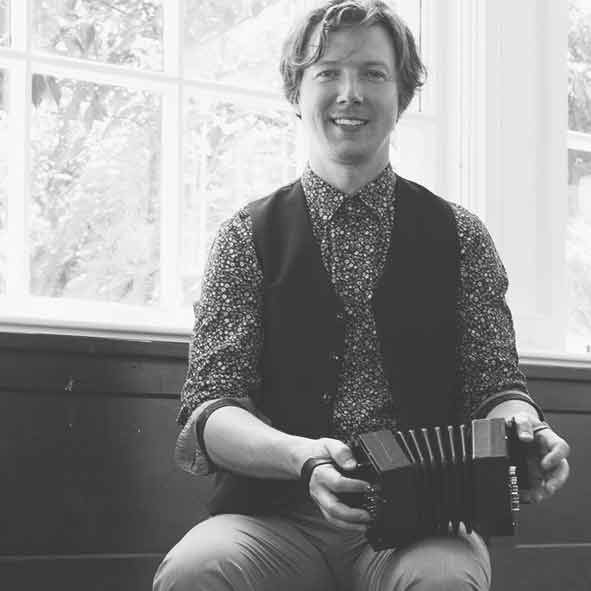 Singing (English and Irish), Concertina
Brian has performed extensively in North America solo, with the ensemble Bua, and as a guest artist with Téada at gatherings such as the National Folk Festival, Mission Folk Music Festival, Northwest Folklife Festival, CityFolk Festival, Old Songs Festival, and Lowell Folk Festival; and in Ireland at events like Lá na nAmhrán, Cruinniú na mBád, BLAS International Summer School of Irish Traditional Music and Dance, and Cuairt na mBàrd. He has also taught at many of the foremost summer music schools in the USA and Canada including the Catskills Irish Arts Week, Swannanoa Gathering, Milwaukee Irish Festival Summer School, Grand Canyon Celtic Arts Academy, Goderich Celtic Roots College, Augusta Heritage Center Irish Week, Voice Works at Centrum, and CCÉ Music Arts and Dance Week, to name a few. His various recordings have been featured on many radio programs in Ireland including Céilí House on RTÉ, Lán a' Mhála, Béal Maidine on RnG, and various NPR programs in the States including the Thistle & Shamrock and Celtic Connections.
For more information about lesson packages and rates, click below.